The Axolon Property Management software solution is ideal for real estate management organizations in UAE that need to monitor their properties constantly. In addition to the property portal, where you can control the rental data and view reports, the software allows you to manage the facility by tracking and scheduling its maintenance unit or property-wise. The Property, unit, or tenant documents can all be stored in the Axolon Property Management System.
The Axolon Property Management System could be linked with AXOLON ERP, allowing you to handle all financial aspects of property management, such as PDC processing and property income expenses, among other things.
Overview
If you're a landlord who owns a personal rental, or a property manager with multiple units, this app is your one-stop solution. You can streamline workflows and centralize your data, reducing task duplications and the chaos of daily operations.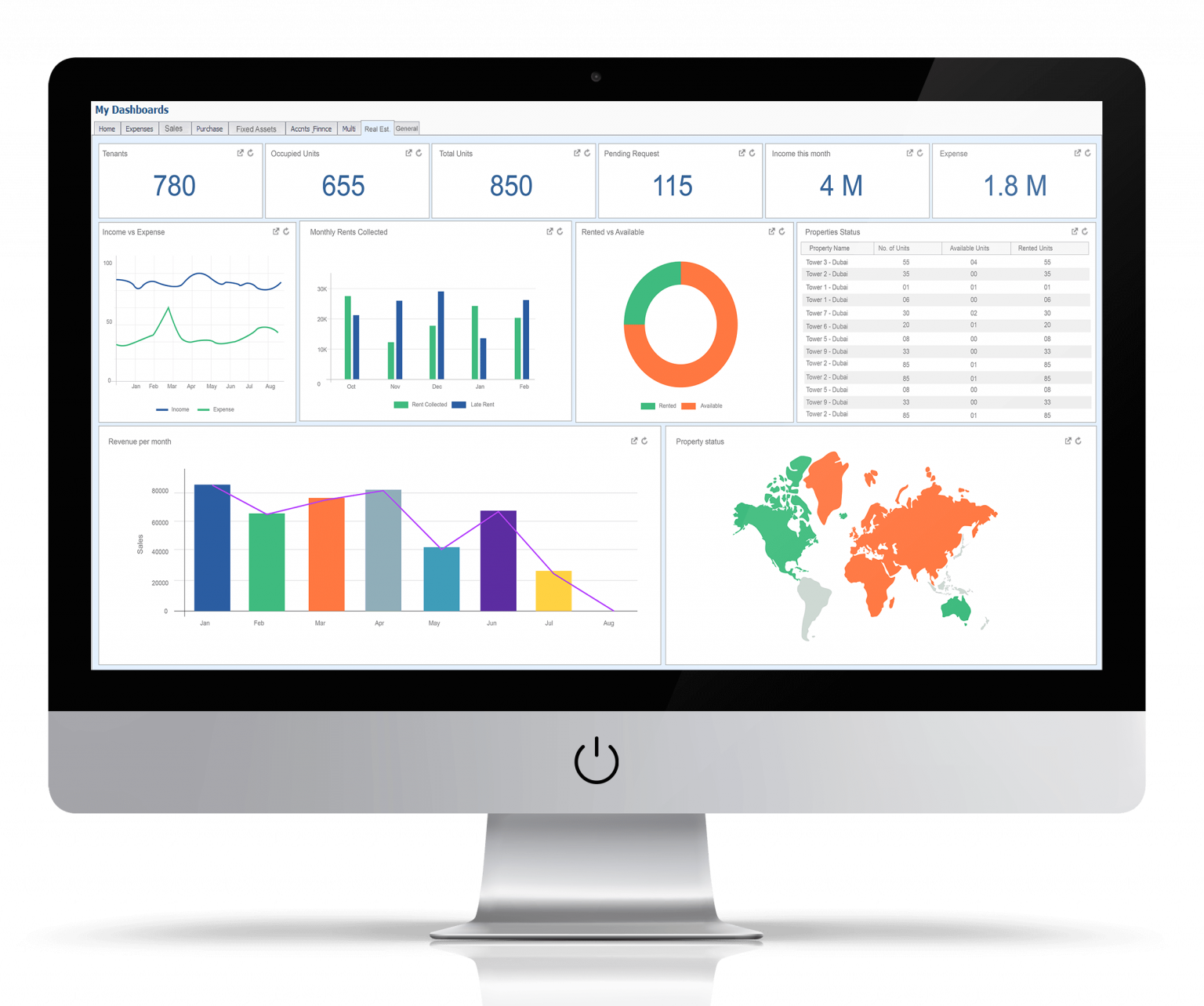 Contract / Lease Management
Property / Unit Management
Landlord / Tenant Management
Service Request Management