For any inventory-based organization, maintaining control over the supply chain is essential. The key to success is having accurate information on inventories, purchase orders, and shipping. For your organization in Dubai, UAE, Axolon ERP offers the most dependable Supply Chain Management solution.
The risk of losing control of your supply chain process increases as your organization grows. Control leads to more efficient employees and operations, better cost control, happier customers, and higher revenues.
Overview
The integration of Supply chain management and ERP allows manufacturing and distribution businesses the ability to gain greater visibility into all operations while increasing speed, efficiency, and overall customer satisfaction.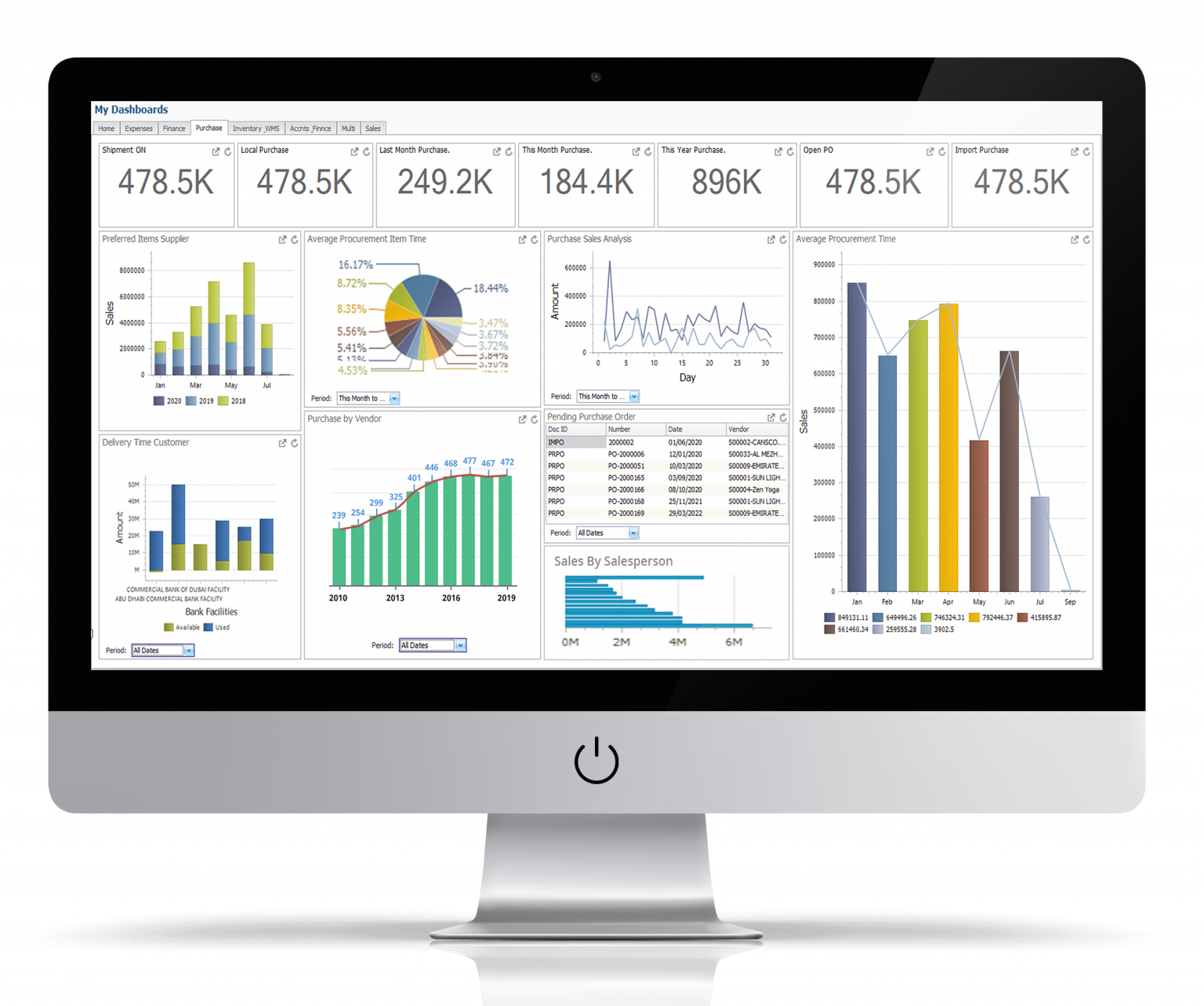 Automated RFQ for Item Replenishment
PO Tagging
Enhanced Purchase to Pay Process
Multi Level Approvals